Compared to most years it was very quiet at my QTH this year.
I've been going into and out of making contacts as class 1D section VA. This is the first time I've used my own station for Field Day in 10 or so years. I've primarily worked 40 and 80 meter phone.
In preparation for Field Day I get my instance of Windows up to date with the latest patches then turn patching off so my computer doesn't reboot in the middle of a contest. Then updated N1MM to the latest, created a new database for 2019 FD with all the parameters I'd normally use to create a log at the end. Even though I do not plan on submitting a log this year I wanted to go through the process.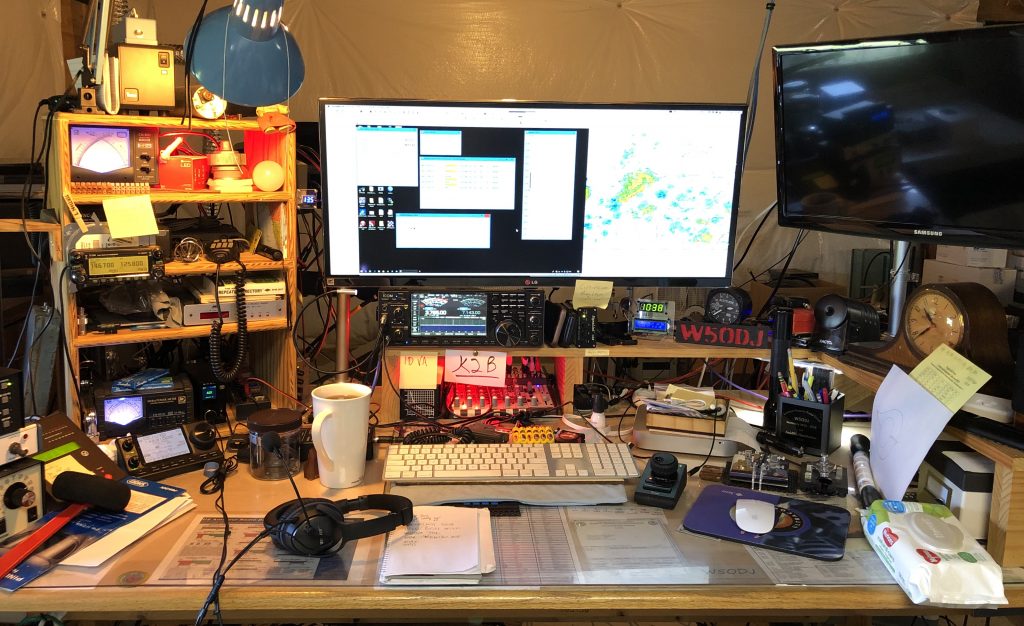 The bands have been very active with a station about every ½ kilocycle. It's interesting to try to work so many so close together. I suspect the band will go back to normal tonight in the evening when everyone tears down their site and goes back to their daily lives.
I didn't think I'd miss what we've done at LARG over the years, but I do. Those were fun times when we were all working together to achieve a common goal. Our first time to win a 5A category was in 2012. That year we came 12th overall internationally.
We did it again in 2013 with a first place finish in 5A and even better ranking internationally at 6th place. And then in 2014 we did it again by finishing first in 5A and even better at 4th place internationally. You can find all that information on our history pages.
I hope where ever you are you've been able to enjoy Field Day this year.
73
John, W5ODJ